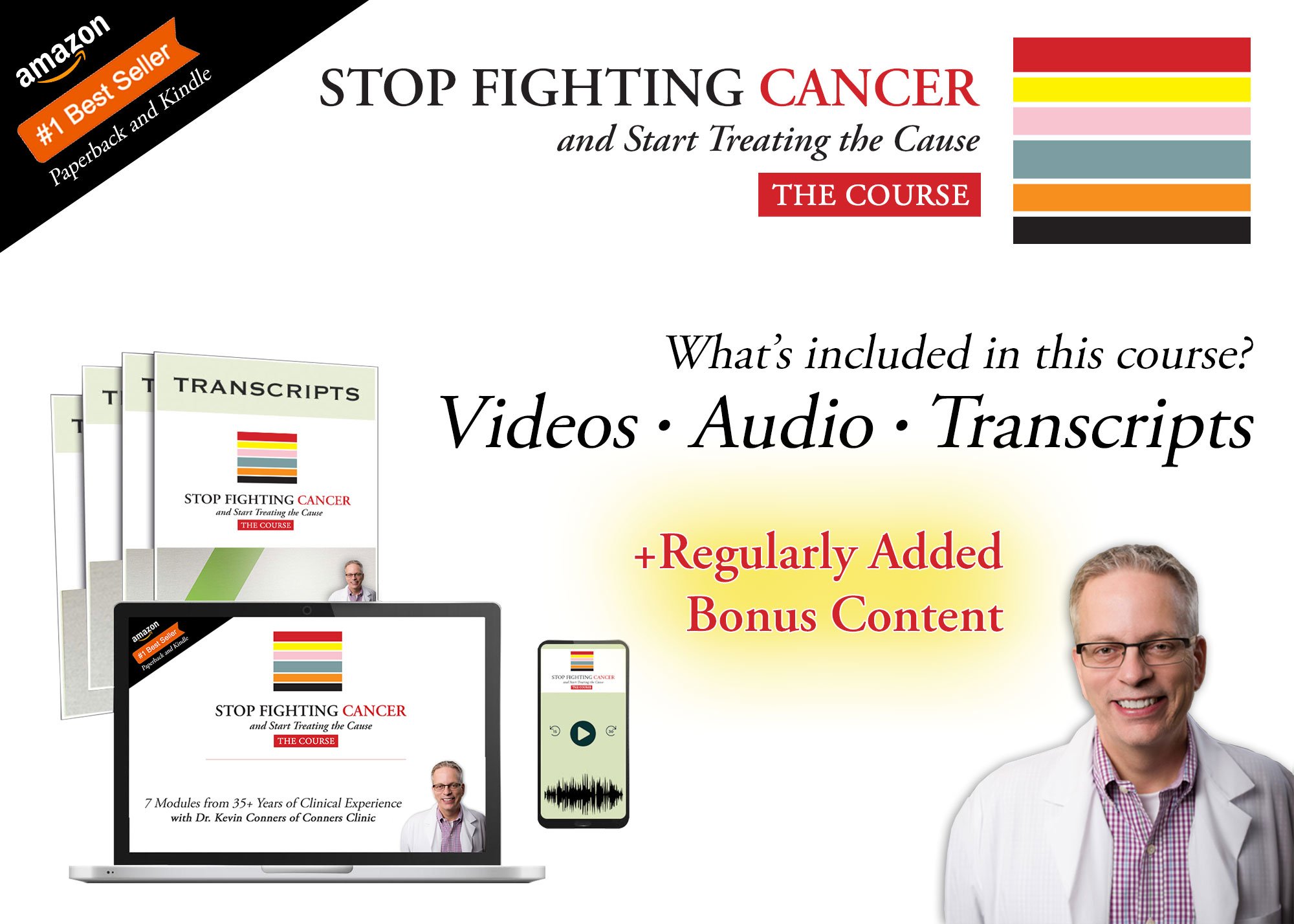 Whether you are

newly diagnosed, undergoing cancer treatments,

or

managing a new presentation,

this

living course

can help offer you HOPE with

actionable insights

that he has learned throughout his

35+ years of research

and

clinical practice

.
Here are a few things you'll have access to in the course:
📋 Protocols based on your type of cancer

➕ Bonus resources for a deep dive into each module topic

✅ Action steps to implement what you just learned

💪 Updates based on new research - remember it's a living course

🎥 Ever-growing library of video content and interviews

✨ Exclusive access to live webinars and Q&A sessions with Dr. Conners
Watch video presentations with Dr. Kevin Conners.

Listen to each module on your phone or anywhere!

Read along with the full transcripts for each module.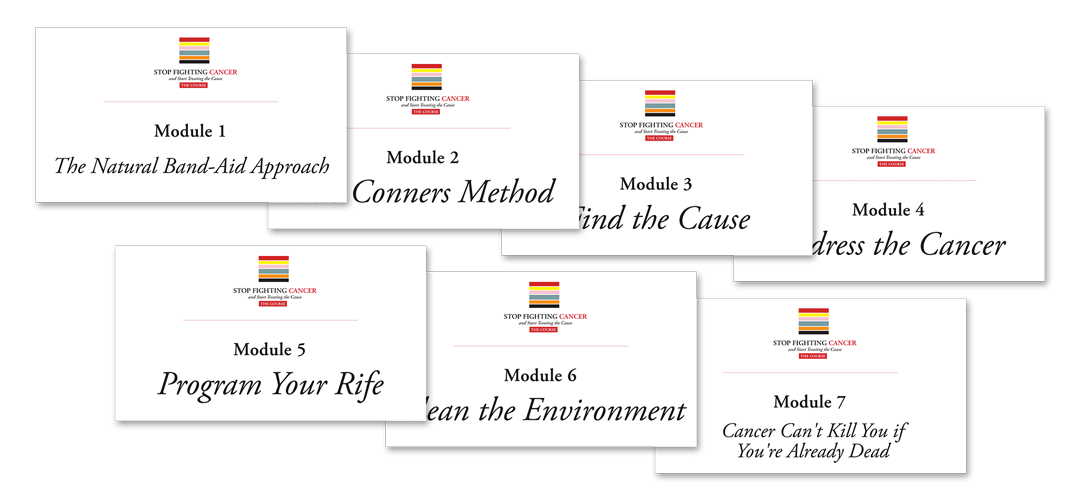 7 Modules from 35+ Years of Clinical Experience
In this course, Dr. Kevin Conners walks you through each step of the journey towards health and healing.
At the end, your notebook will be full of recommendations, strategies, nutraceuticals and therapies to consider, and most of all...you will have hope.
Dr. Kevin Conners
Follow along as Dr. Kevin Conners shares his wealth of knowledge on caring for those with a cancer diagnosis, after 35+ years of clinical experience.

Learn what testing he uses, which nutraceuticals he recommends, and what therapies are best to help your body move back towards health and healing.