Watch video presentations with Dr. Kevin Conners.

Listen to each module on your phone or anywhere!

Read along with the full transcripts for each module.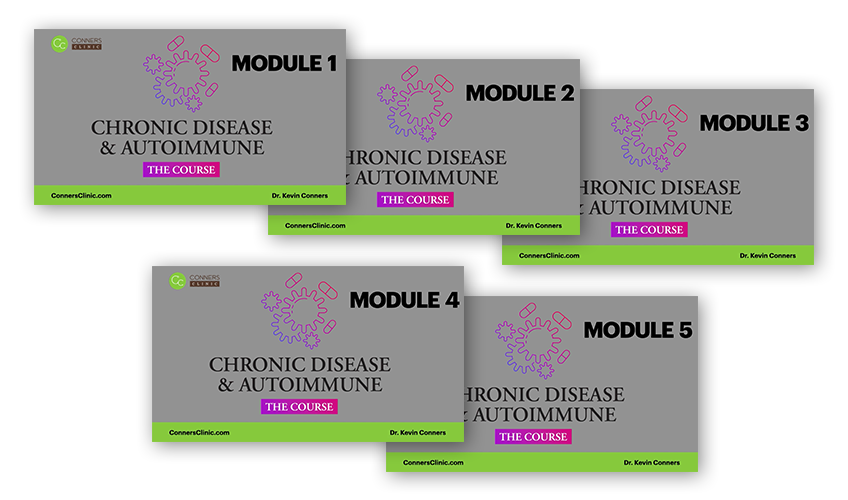 5 Modules from 35+ Years of Clinical Experience
In this course, Dr. Kevin Conners walks you through each step of the journey towards health and healing through chronic disease and autoimmune.
At the end, your notebook will be full of recommendations, strategies, nutraceuticals and therapies to consider, and most of all...you will have hope.
Dr. Kevin Conners
Follow along as Dr. Kevin Conners shares his wealth of knowledge on caring for those looking to heal from chronic illness and autoimmune disease.

Learn which nutraceuticals he recommends to help your body move back towards health and healing.