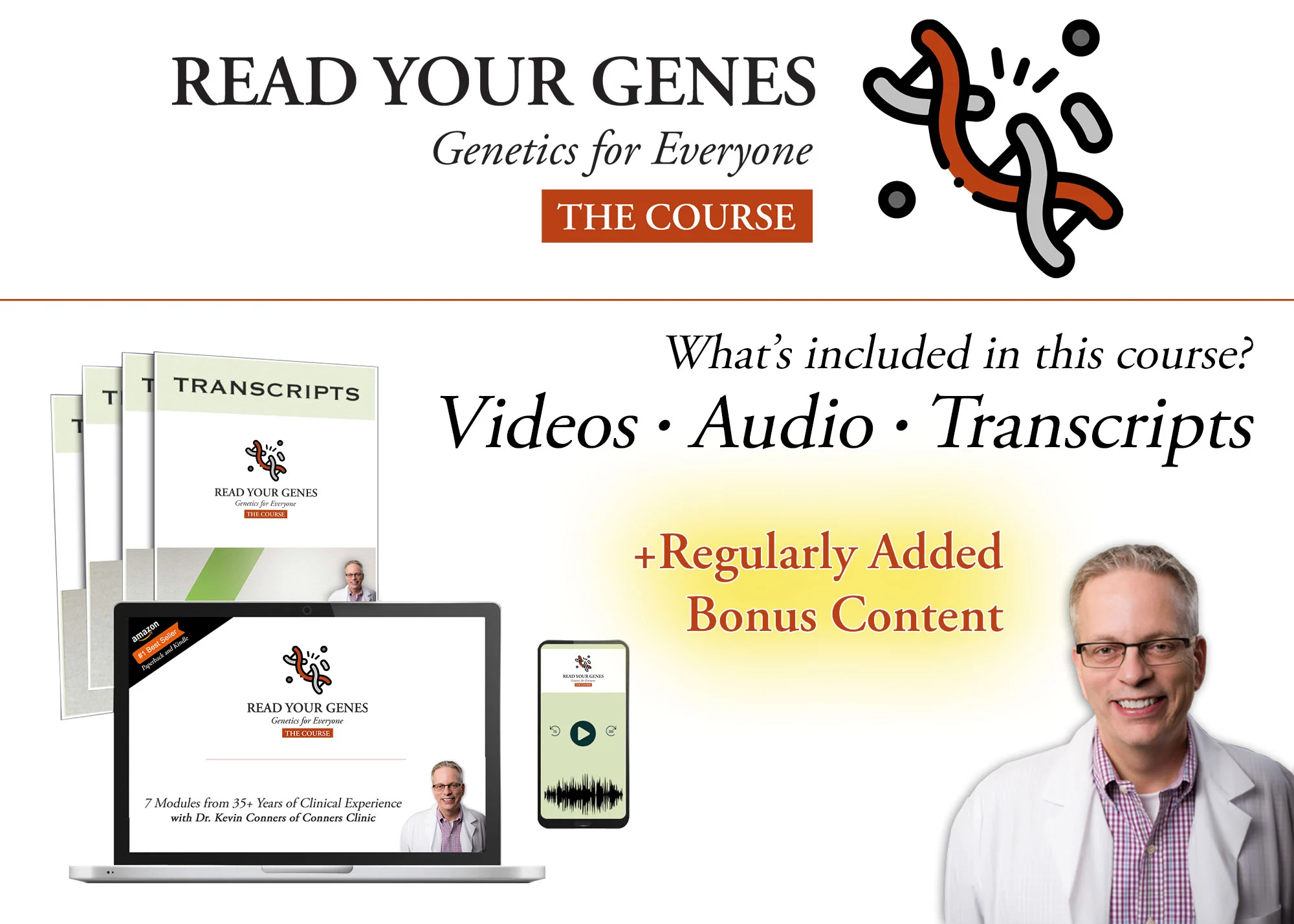 In this

living course

Dr. Conners shares

actionable insights
from

35+ years of clinical practice

.
Here are a few things you'll have access to in the course:
📋 Protocols at the end of each Module

✅ Action steps to implement what you just learned

💪 Updates based on new research - remember it's a living course

🎥 Ever-growing library of video content and interviews

✨ Exclusive access to live webinars and Q&A sessions with Dr. Conners
Watch video presentations with Dr. Kevin Conners.

Listen to each module on your phone or anywhere!

Read along with the full transcripts for each module.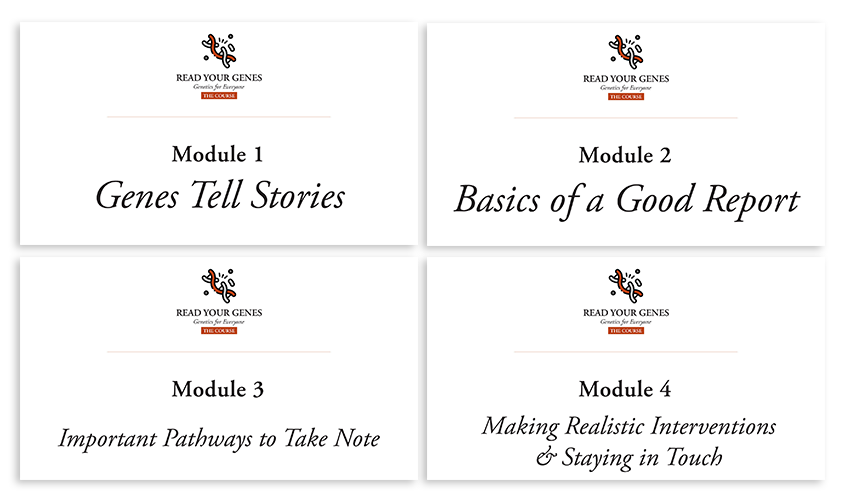 4 Modules from 35+ Years of Clinical Experience
In this course, Dr. Kevin Conners walks you through each step of understanding your genetics, and explains how being able to read your genes can help you move towards health and healing.
At the end your notebook will be full of actionable steps to take based on your own genetics, and most of all...you will have hope.
Dr. Kevin Conners
Follow along as Dr. Kevin Conners shares his wealth of knowledge on caring for those using a proper understanding of the role genetics play in healing.